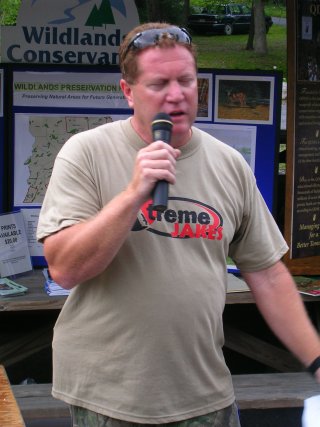 Event Coordinator Kevin German gives
opening safety instructions to everyone.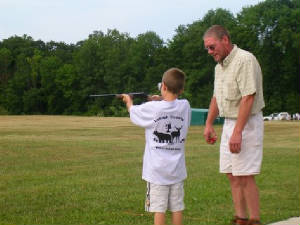 Kirk Trentalange instructs 8yr. old
Wade Reidenhour in trap range
etiquette and safety.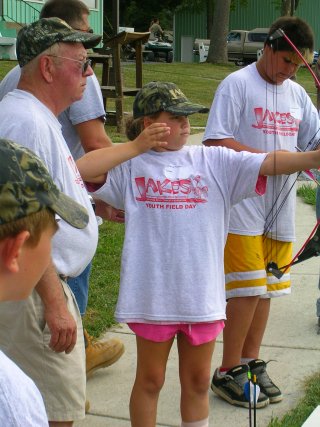 9 yr. old Rebecca Polaski of
Slatington shows good form .
(instructor Mel Jones)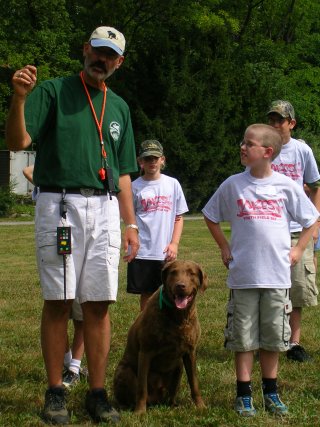 9yr. old Aaron Hersh of Zionsville
takes instruction on dog control.
(Dog's name is "Burly" )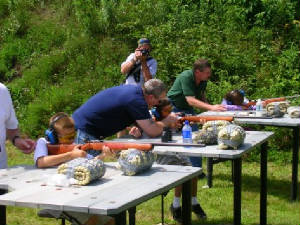 8yr. old Wade Reidenhour - Schnecksville,
10yr. old Andrew Bowers - Philadelphia,
and 7yr. old Aubrey Gavin - Kernsville
at the .22 rifle range.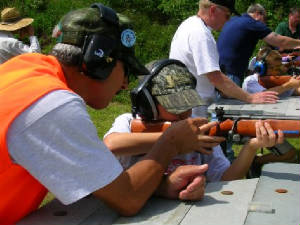 9yr. old Hayden Falenwolfe
of Slatington takes aim with
some help from HTE instructor
Elwood (Woody) Benner.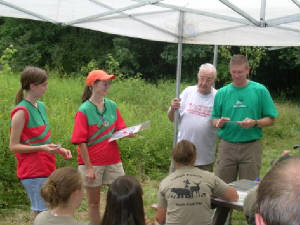 Orienteering instructors: 18yr. old Jennifer Graffman,
her mom Karen and Mike Beahm from the PGC
teach another new addition to the event.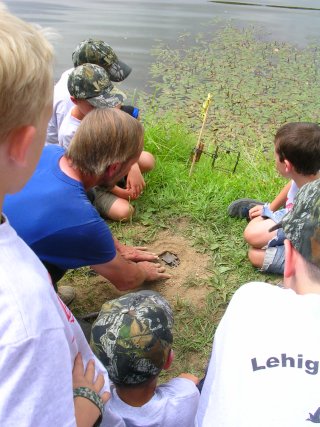 Here the youngsters get to see an
actual trap being set.
The youngsters take to the water after
receiving safe boating instructions.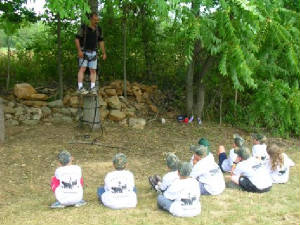 The youngsters learn about treestand
safety. This is very important for
anyone who uses a treestand.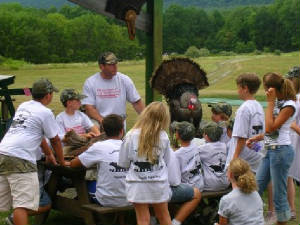 Members of the Lehigh Valley Longbeards instruct
the youngsters on turkey hunting safety as well
as bird identification & calling techniques.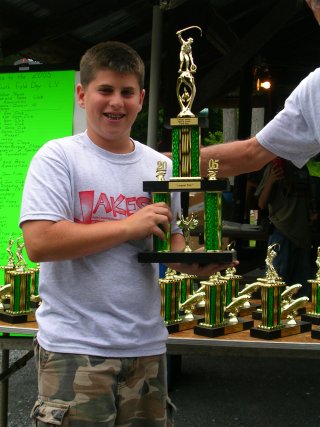 14yr. old Robert Coccio of Summit Hill
displays his trophy for the largest fish
a 13-1/2" Largemouth Bass.
Tim Crippon receives a first fish
award from the PF&BC.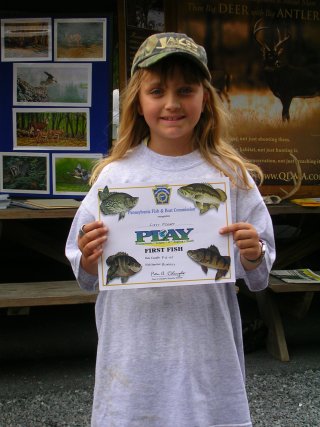 Lizzy O'Leary receives a first fish
award from the PF&BC.